Discover our neighbouring destinations
In the surrounding area there are other attractive destinations with interesting offers for you.
© aletscharena.ch / Frédéric Huber
Aletsch Arena – Feel free
The unique Valais mountain panorama, the view of the majestic Great Aletsch Glacier or the ride on the untouched slope during a ski tour fill you with an incredible feeling of freedom.
What you will benefit from with us: ski-in, ski-out, the family atmosphere, relaxation in pristine nature, proximity to the largest glacier in the Alps, the unique Valais mountain scenery: Feel Free" and enjoy the time!
Guests with an acute urge to move are in the right place in the Aletsch Arena all year round. 300 km of hiking trails, 104 km of ski runs, mountain bike routes, via ferratas and much more await you! The untouched nature ensures total deceleration in the Aletsch Arena. Your everyday worries fade into the background as soon as you arrive here.
Bellwald – Top of Goms
With over 600 years of existence, Bellwald is one of the oldest and best preserved mountain villages in the Valais. Experience Bellwald as a destination that has remained true to its roots. A perfect combination between tradition and modernity. The sun terrace in the Goms has a special luxury to offer as a vacation resort: plenty of space to be, to experience, to let off steam and to enjoy. Here you are always a little closer to nature and the idyll. Guests can enjoy a wide range of activities both in winter and in summer: ski and hiking area, bike park, monster scooter, mountain cart, toboggan run, pump track, mini golf, suspension bridges, various themed trails for families and much more. A visit to the family destination is definitely worth it.
© Bellwald Tourismus
© Landschaftspark Binntal
Binntal Nature Park
Strong roots. Hidden treasures. There are many interesting things to experience in the Binntal Nature Park: exciting natural and cultural attractions, beautiful hamlets and villages, rich cultural landscapes and lots of unspoiled nature. Discover the park with all its facets.
The Binntal Nature Park, a regional nature park of national importance, consists of the municipalities of Binn, Ernen, Grengiols and Bister. Endless hiking and mountain trails, but also the rock experience trail, the water conduit Trusera or Tulpenring in Grengiols bring you closer to this region. In winter, snowshoe trails, toboggan runs, a natural ice rink or the innovative ski lift in Binn entice you for a great time outdoors. Binntal Nature Park - take root, find treasures.
Andermatt
«To me this is the loveliest and most fascinating of regions.»
Even Goethe knew how diverse the Andermatt Holiday Region is.
Thanks to its central location and surrounded by eight Alpine passes, the Andermatt Holiday Region is the ideal starting point for nature lovers seeking relaxation and unforgettable moments in an overwhelming mountain world. Impressive side valleys, countless mountain lakes, 500 km of hiking trails, 16 mountain huts or once top-secret Gotthard fortresses are waiting to be discovered. The variety of touring possibilities is unique in the world.
The Gotthard region impresses with its cultural diversity as well as its well-documented history. Traces of this eventful history can be found in the architecture or in the legendary Schöllenen Gorge with the notorious Devil's Bridge.
© Andermatt / Beat Brechbühl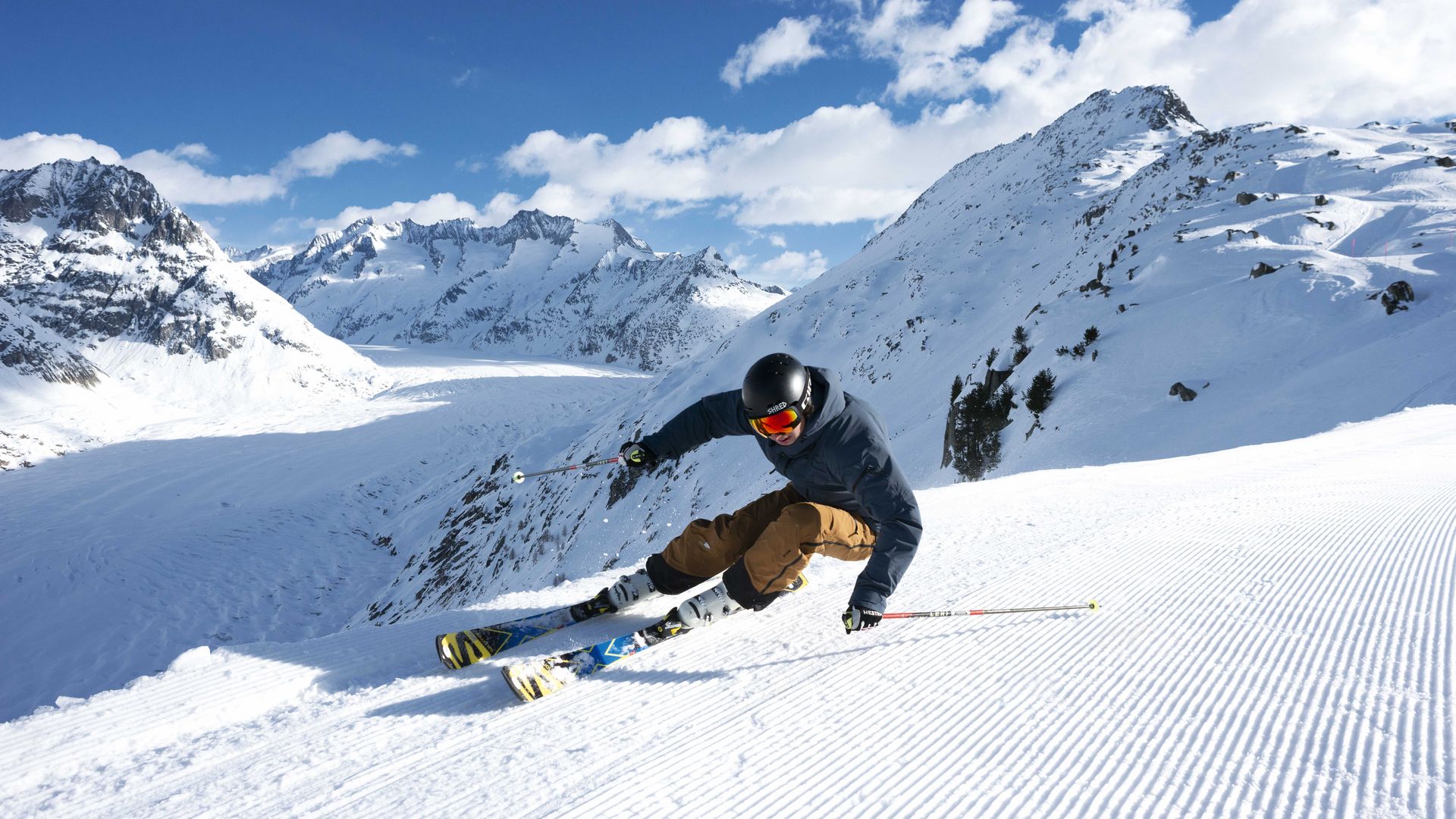 © aletscharena.ch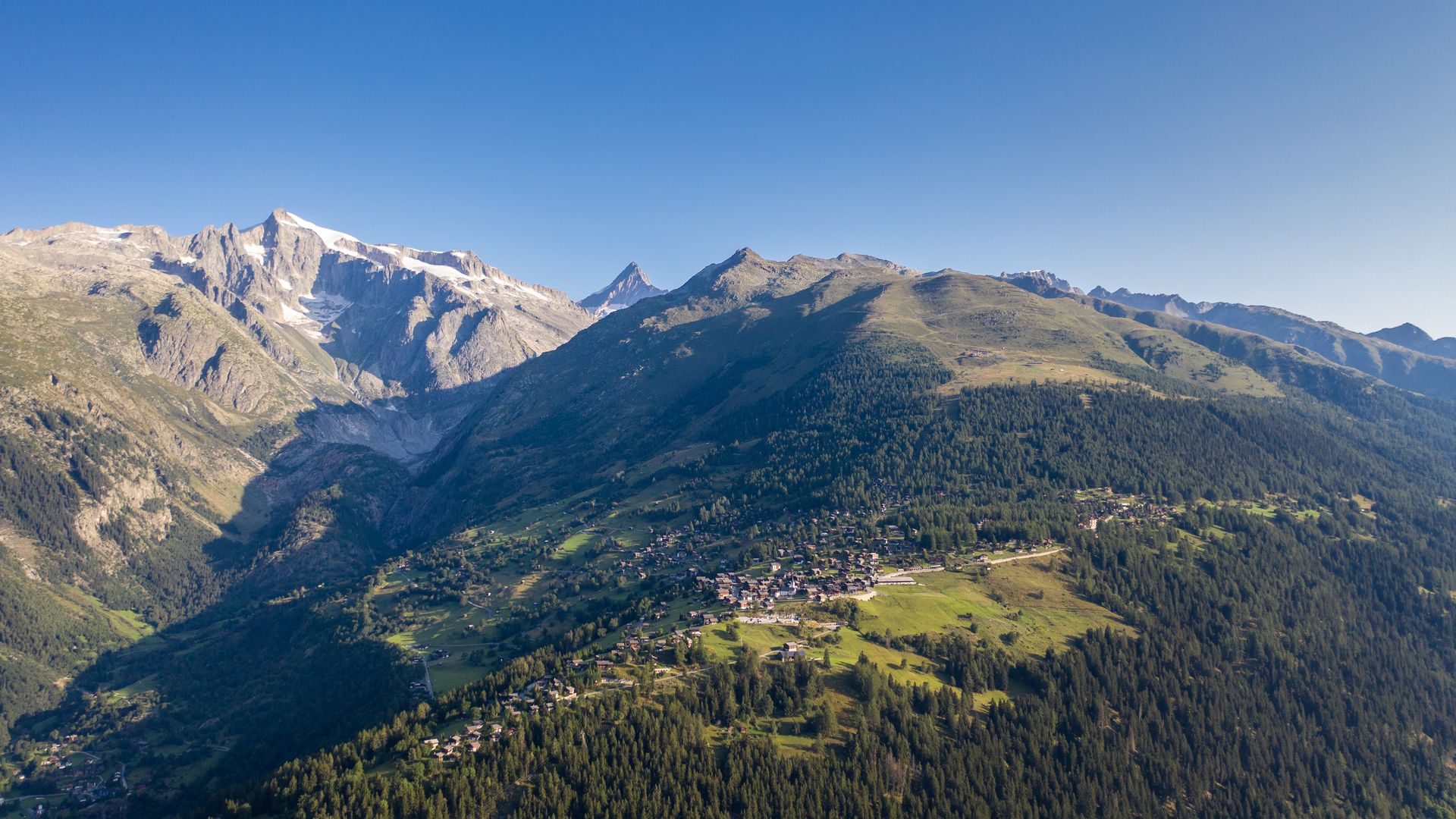 © Bellwald Tourismus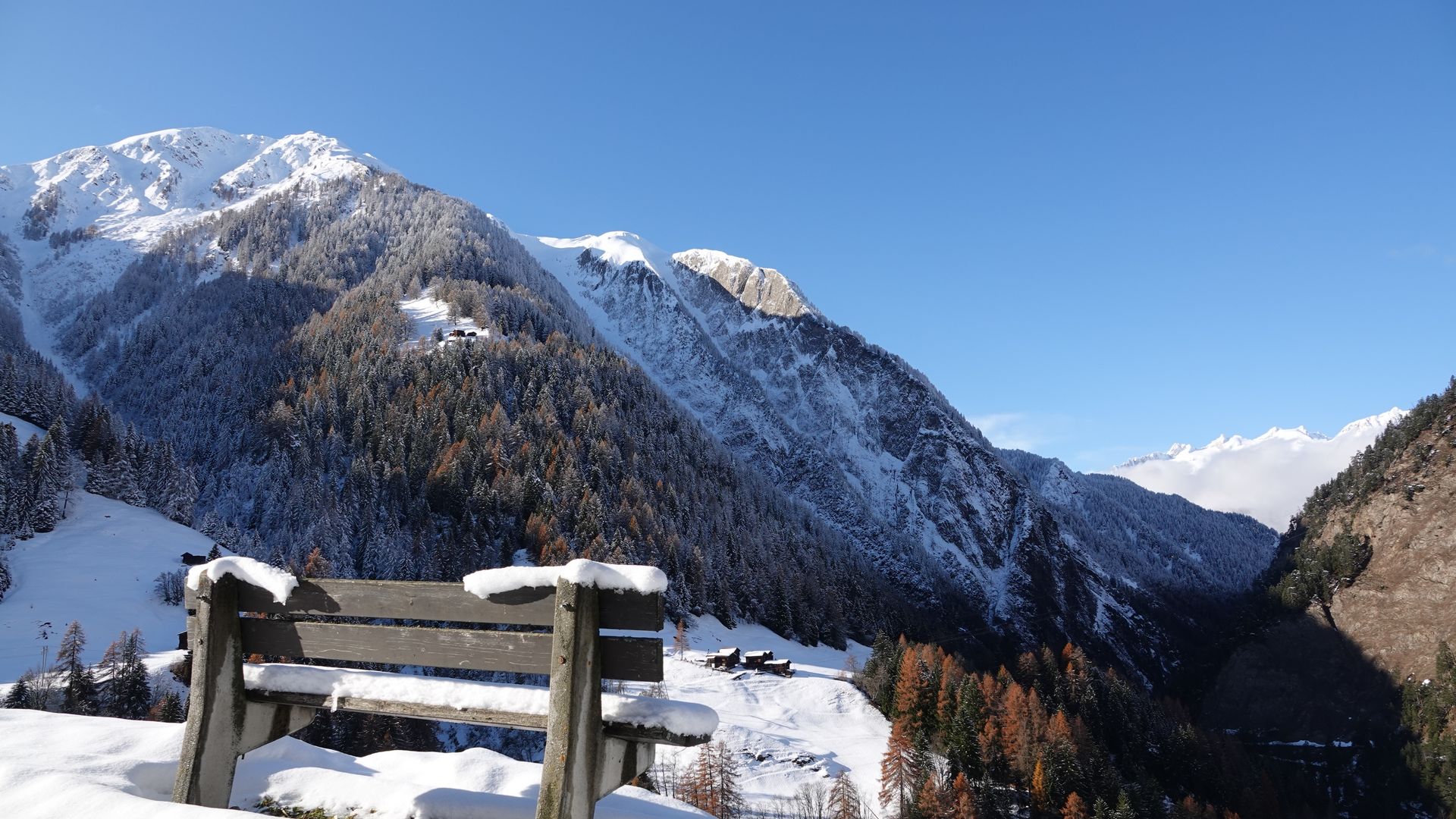 © Landschaftspark Binntal